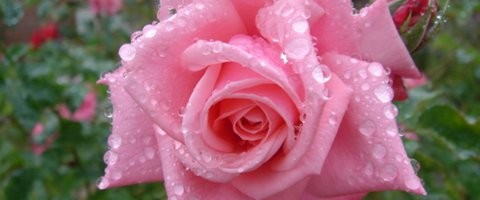 As the remodeling of my website was nearing completion, I wondered what on earth of interest can I share on my first blog? Little did I know that I'd be invited personally by Al Cole to be featured guest on his CBS syndicated secular live web radio show, "People of Distinction"!
This is how it happened. I was minding my own business when the phone rang and it was Al Cole with my friend Carole Barnes who immediately introduced us. Carole had tipped me off earlier to expect a call from Al as she had recommended me to him as a potential guest on his show. "But I'm not a person of distinction!" I whined.
"Yes you are," she retorted, with authority (as only Carole can). "He will be calling you, so be prepared!"
Yeah right, in a pig's eye! I thought.
Well, to my amazement, it happened. So, there I was listening to the dreamiest voice I'd ever heard in my long life. I was in love! Al said he was very interested in hearing more about my topic of forgiveness which Carole had mentioned. Not too long into our conversation he said, "I'm inspired already. You must be a guest on my show!" We then talked for 1-1/2 hours! The date for my appearance is Thursday, April 5 at 9:00 pm EST.
A couple weeks later, Al called me with info regarding my appearance on his show, and also to explain the instructions he had emailed me re call-in participants. I learned he is a blue-eyed African American, I'm guessing about my son's age, whose family came from one of the small Islands that help make up the Cape Verde Islands. He shared that a number of the Verdeans have blue eyes. (Wait until you see his on his website—wow!) We again talked like old friends—for two hours this time—with him interrupting me from time to time saying, "Oh, you've got to share that on the show! I'm going to make a note to mention it." Then I'd hear him pounding his keyboard. I'm thinking to myself If I mention everything he wants me to, this show will be two hours instead of one! Al is so down to earth, warm and real, no wonder his show is so popular.
A few days ago, Al called the third time and we had another delightful chat. He has a big and loving heart for all people with a world view of all of us being "God's children." Even though this is a secular show Al encouraged me to talk about God and my personal faith all I wanted. He said, "People need to realize they aren't just human, they are also spiritual."
I would love for each of you to participate in this exciting show if you can. I know God is going to touch many hearts and you can be a part of it—IF you have a landline phone with unlimited LD calling, or a cell phone with tons of free minutes. If you don't, the $9.99 PayPal fee for registering is nothing compared to what your phone bill would be!  Some of you have expressed disappointment at not being able to participate, but, you will get to hear the entire program when it is aired later. We just won't get to hear your lovely voice.
HOW DOES IT WORK? This is a TeleClass done by phone, much like a phone conference, where you dial in, punch in the access code and you can hear everything that goes on and then participate if you want.  (Instructions in below announcement). It is not on TV or radio. This TeleClass will be taped and aired on Al's Live 365 radio show at a later date. This link is included at the bottom of the announcement.
I think just about everyone, except dinosaurs like me, has given up land lines, but hopefully, some of you haven't and can join us.
KITTY CHAPPELL
Author of "I Can Forgive If I Want To" will be talking with Al Cole From CBS Radio In An EXCLUSIVE Conference Call TeleClass that you won't hear anyplace else.
Thursday, April 5th @ 9:00 pm to 10:00 pm, EST
~ In telling her story to women's groups for 30 years, international speaker and award-winning author Kitty Chappell meets countless individuals who struggle with forgiveness. "I Can Forgive If I Want To" is about overcoming, not merely surviving. There are millions of survivors, but few overcomers.
Learn how Kitty can help you discover the secret potentials of you!
Register now for this unique call. (Only $9.99 To Listen & Learn)
This is a live TeleClass done by phone, taped and aired later on Al's syndicated radio talk show "People of Distinction."
As a participant you will have an opportunity to ask Kitty questions or make comments.
** After you register you will be sent our Conference Call number and Access Code.
** During the Conference Call you may ask Kitty questions & offer your reflections too!
THANK YOU!
Listen to Al's interviews on his Live 365 Radio Network site
TO LEARN MORE ABOUT AL:
Hello Friends,
Al Cole here – from CBS to host of the syndicated talk show "People of Distinction"; author of the new book "Romance for Women… and for All Mankind".
Just to let you know, I've been invited to be an honored speaker at the THOUGHT LEADERSHIP CONFERENCE, March 26th – 28th, at the Sheraton New York Towers in New York City. The Thought Leadership Conference is certainly one of the most important conferences of 2012!