Love is a Verb – 365 Daily Inspirations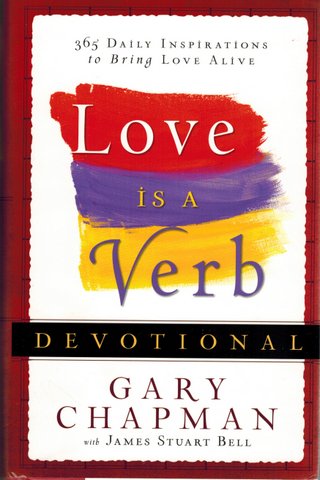 Editor: Gary Chapman with James Stuart Bell
Publisher: Bethany House Publishers
ISBN: 978-0-7642-0970-3
Copyright: 2011
Featuring:
Is It Friday Yet?
(April 5)
By Pat Harris as told to Kitty Chappell
She waited for my answer, her large ebony eyes hopeful, corn braids and bronze skin unusually clean.
"No, honey, it's Wednesday."
"But I want it to be Friday so I can hear your Bible stories." My heart thrilled at her words, echoed by so many children in this low-rent district.
I am the rare Caucasian living in this tenement area of mostly single mothers, abandoned or unwed, where drug deals often "go down." I recall the deep depression I suffered early on after moving here and my bitter complaints to a close friend. "This wasn't my picture of retirement, financially-forced to live in such a place. I have nothing in common with these people!"
"These people?" she repeated. "Jesus died for these people!"
God used her words to touch my heart and ultimately fill it with compassionate love for those around me—especially the children. I began holding after-school Bible classes in the clubhouse every Friday. My friend supplies me with beautiful Bible story books from thrift stores. Lives are changing here—especially mine.
Conclusion: We are most blessed when we serve Jesus where we are.
I have not come to call the righteous but sinners to repentance. – Luke 5:32 NAS
* * *